Honolulu Daniel K. Inouye International Airport, also known simply as Honolulu Airport or by its International Air Transport Association code of HNL is a major airport located in Honolulu, Hawaii and serves as the main gateway for passengers traveling to and from the Hawaiian Islands. Honolulu Airport is the largest airport in the state, with multiple airlines offering domestic and international flights to various destinations.
Honolulu Daniel K. Inouye International Airport (HNL) is the largest airport in Hawaii and serves as a hub for Hawaiian Airlines. In 2021, it handled over 12 million passengers, making it one of the busiest airports in the United States. HNL is located in Honolulu, on the island of Oahu and serves as a gateway to the Hawaiian Islands for both domestic and international travelers. The airport is located approximately 5 miles (8 km) northwest of downtown Honolulu and serves the entire state of Hawaii, including popular tourist destinations such as Maui, Kauai, and the Big Island.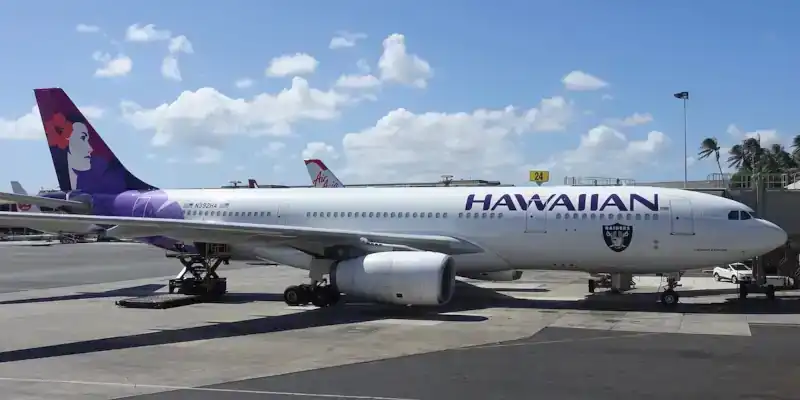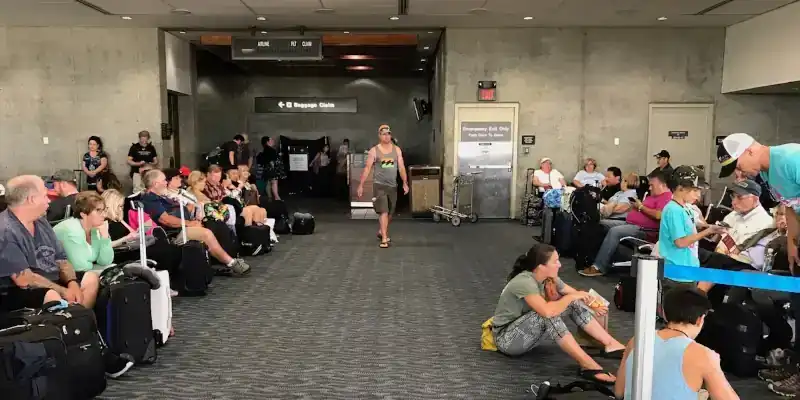 Image Slide 1
The airport is a base for Hawaiian Airlines.
Image Slide 2
There are three terminals in Honolulu International Airport.
Image Slide 3
HNL Airport is located 5 miles northwest of downtown Honolulu.
Image Slide 4
Fort Lauderdale Airport is the 34th busiest airport in USA.

Honolulu Airport handled 12,064,992 passengers in 2021 and is the 34th busiest airport in the USA.
Honolulu Airport is one of the first airports in the USA to have an inter-island terminal and today, it remains one of the few airports in the world with a separate terminal for inter-island flights. Additionally, the airport is known for its lush tropical landscape and Hawaiian art and cultural displays throughout the terminals, giving travelers a taste of Hawaiian culture as soon as they arrive.
Honolulu Airport Information
Airport code: HNL
Owner/Operator: Hawaii Department of Transportation
Serves: Oahu
Hub for
Aloha Air Cargo
Asia Pacific Airlines
Hawaiian Airlines
Mokulele Airlines
Transair
Corporate Air
Honolulu International Airport (HNL) has 3 main terminals.
Inter-Island Terminal: Serves domestic flights within the Hawaiian Islands.
Commuter Terminal: Also known as Terminal 2. Commuter Terminal is used for regional and inter-island flights.
Overseas Terminal: Handles all international and mainland US flights.
Each terminal has its own ticketing, baggage claim, and security screening areas, as well as a variety of shopping, dining, and entertainment options for passengers. The airport also provides a shuttle service between terminals for passengers with connecting flights.
Whether you are travelling through Honolulu Daniel K. Inouye International Airport for work or a vacation, you'll be pleased to know that there are many excellent facilities and services available – everything from relaxation zones to lounges and from fantastic food and drink options to duty-free shopping.
The short list of what's on offer at HNL Airport
ATM machines
Complimentary Wi-Fi
Charging stations
Children's Play Areas
Currency exchange kiosks
Lounge areas
Luggage storage
Restaurants and cafes
Shops
Honolulu International Airport (HNL) is located in the city of Honolulu, on the island of Oahu in Hawaii. The airport is located approximately 5 miles (8 km) northwest of downtown Honolulu and is accessible via several major highways. Different modes of transportation differ in price, comfort and how long the journey will take, so you should choose the approach that best suits your time, budget and other needs.
Car rental
Renting a car in Honolulu is a great way to get around independently. Car rental companies have counters located at the airport, making it easy to rent a vehicle.
Check out the different car rental agencies and options at Honolulu Airport here!
Taxi
Taxis are readily available outside of each terminal and provide a convenient way to get to your destination.
Ride services
Rideshare services, such as Uber and Lyft, are available at the airport for pick-up and drop-off.
Bus
The city's public bus system, TheBus, provides services to and from the airport.
Parking
The airport has a parking garage that provides both short-term and long-term parking options for travelers.
Address: 300 Rodgers Blvd, Honolulu, HI 96819
Phone: +1 (808) 836-6413